The Amphitheatre of Nîmes
---
Nîmes
Autour de Montpellier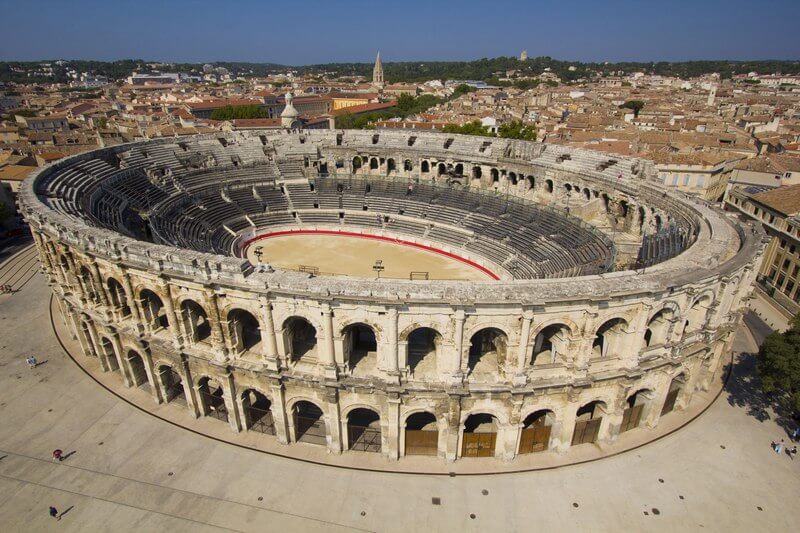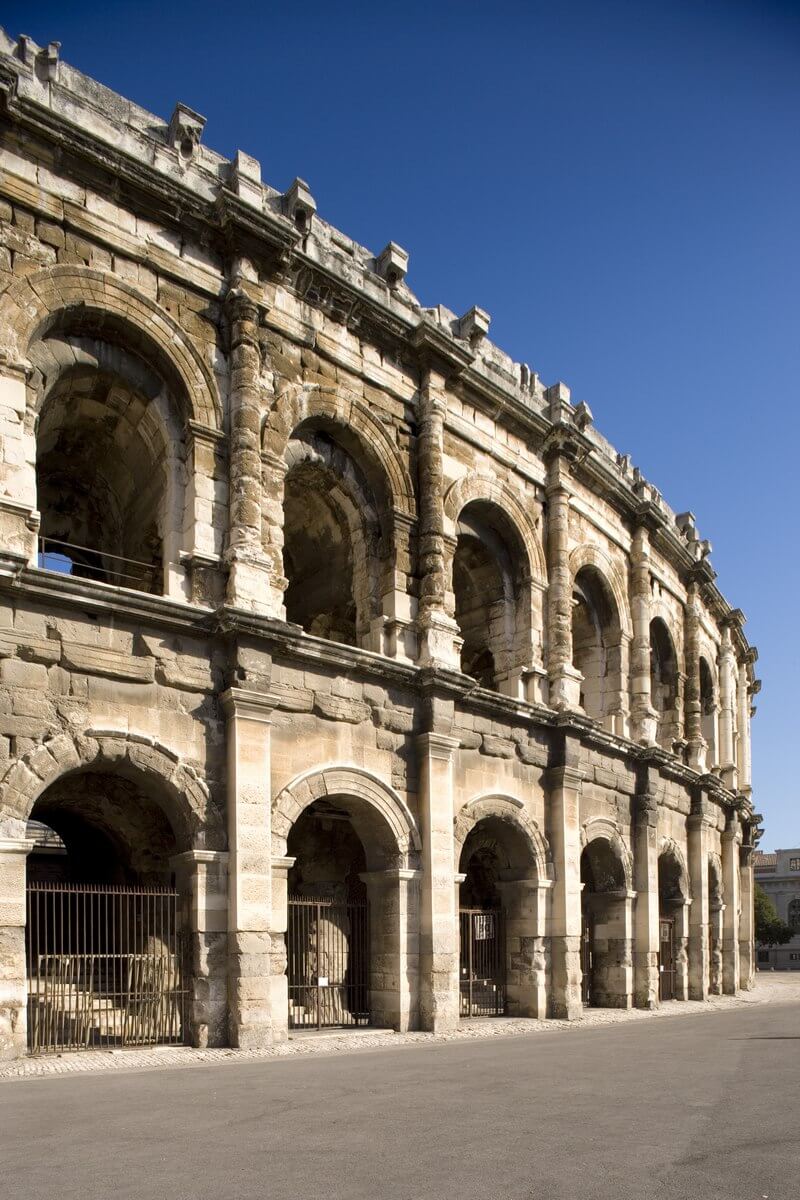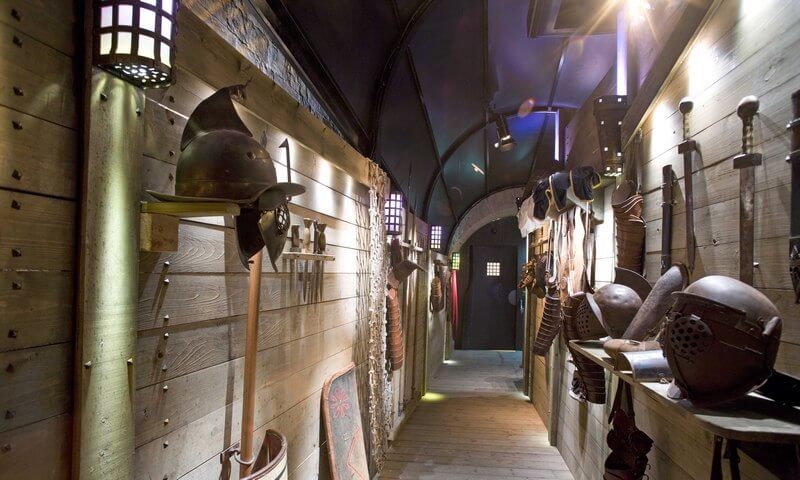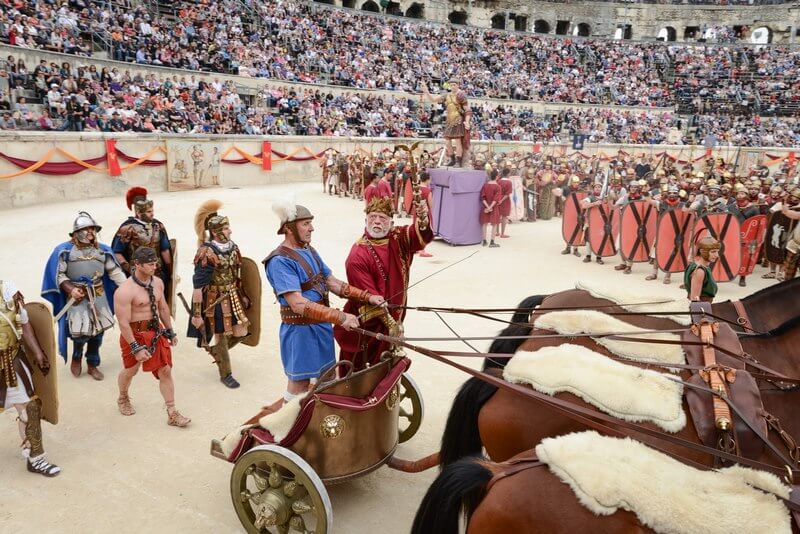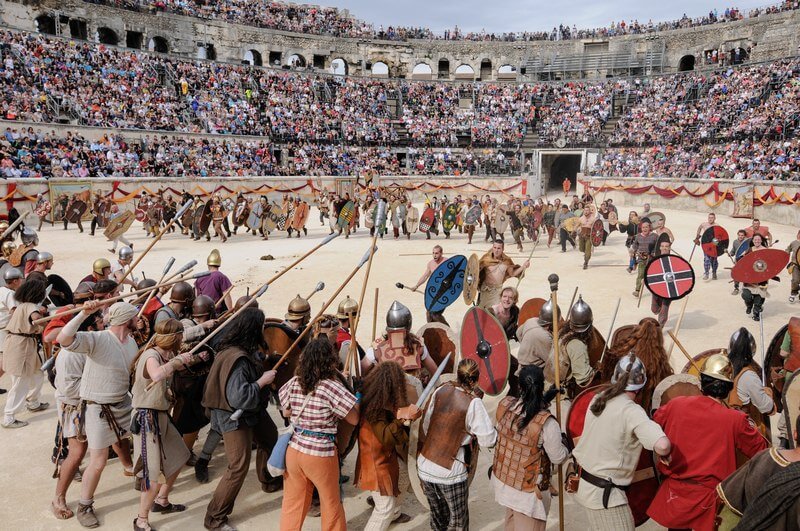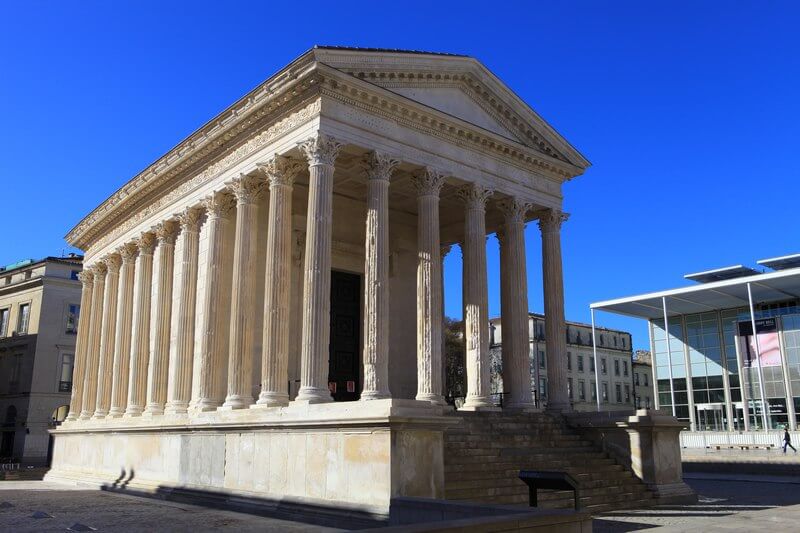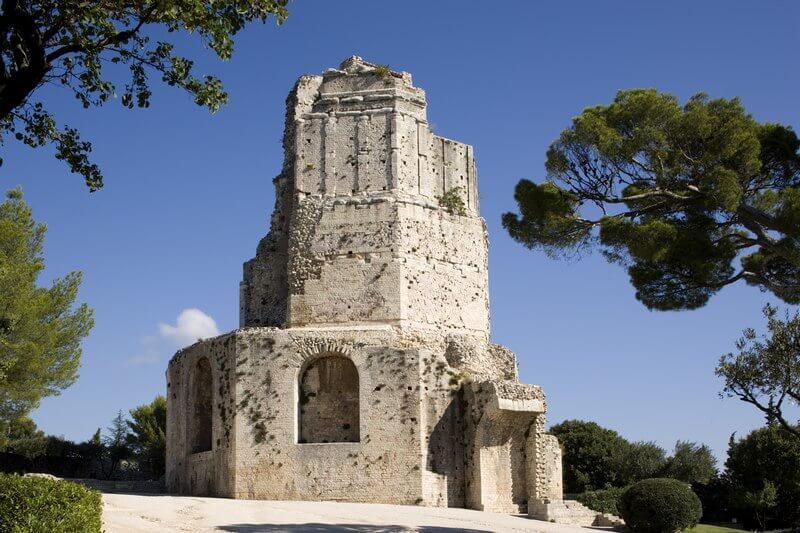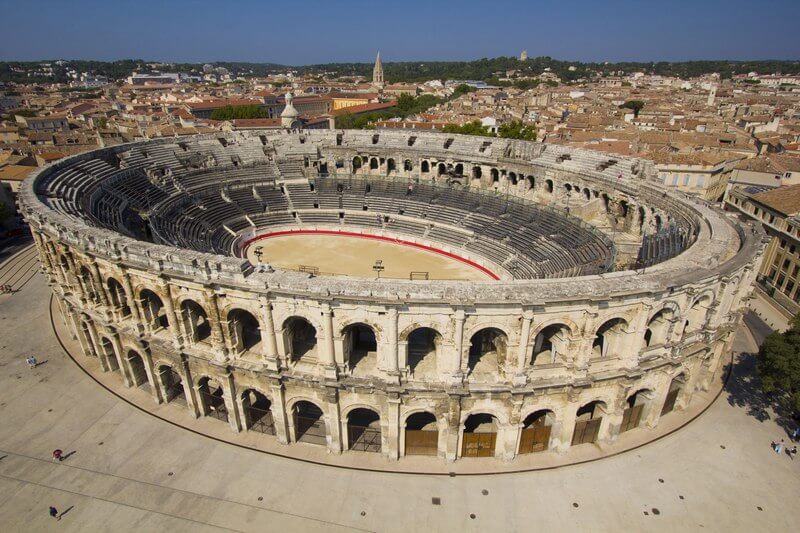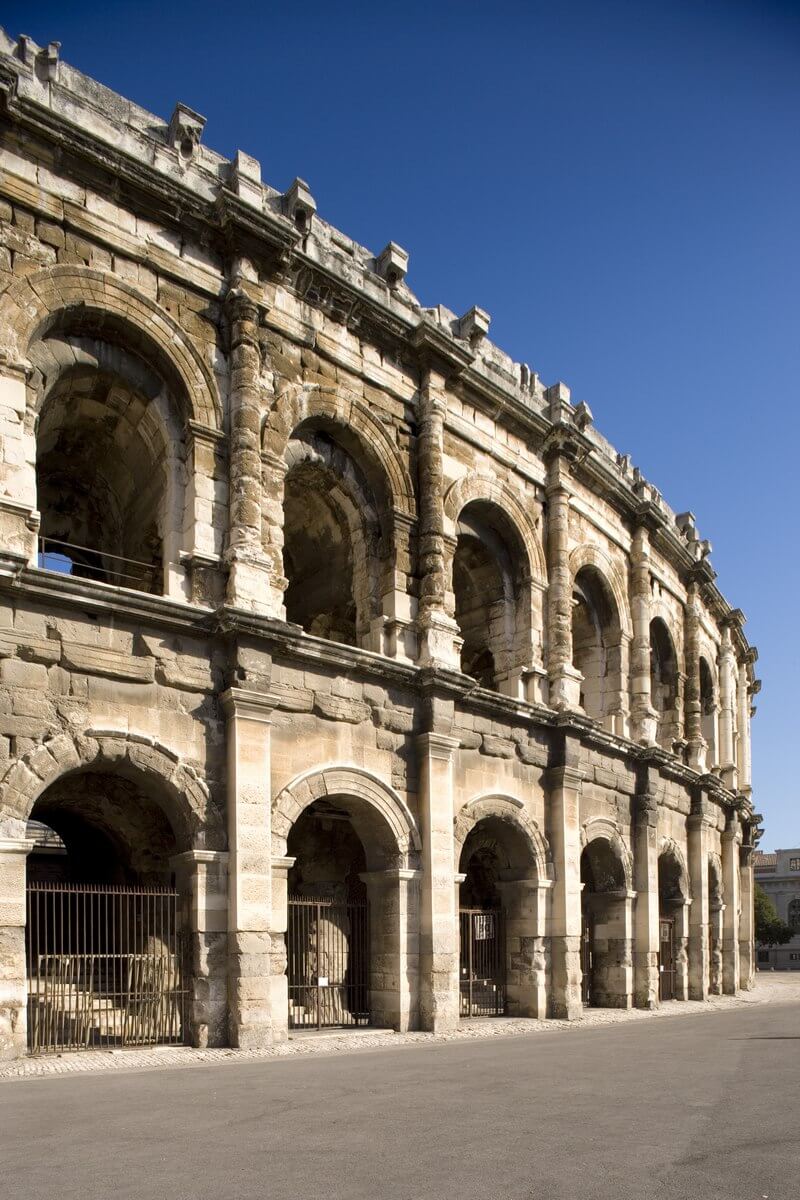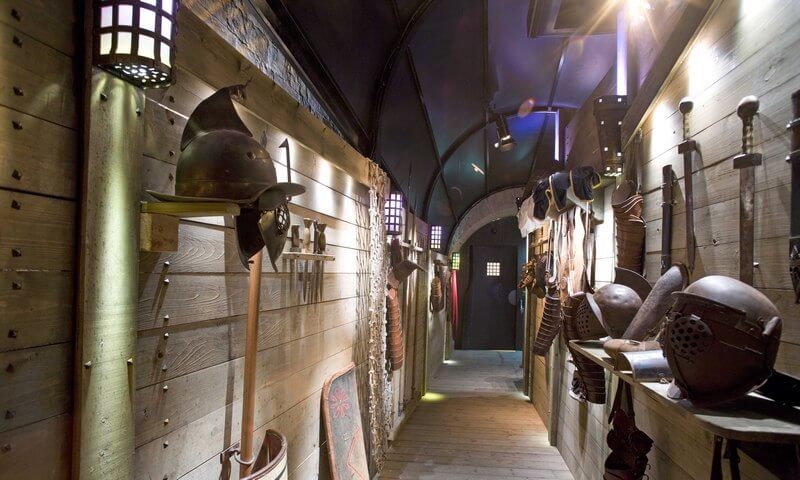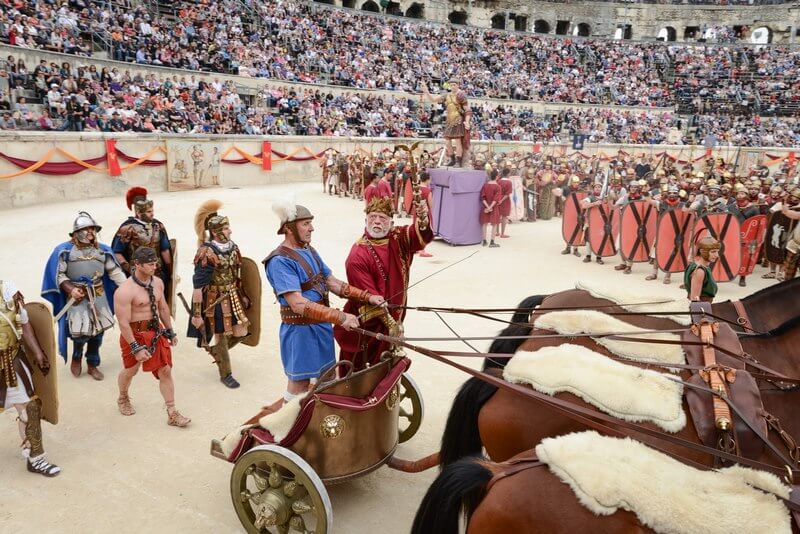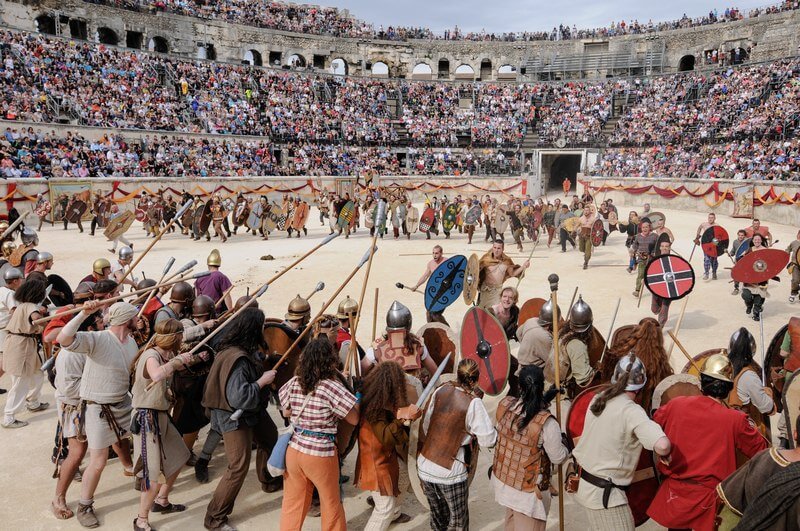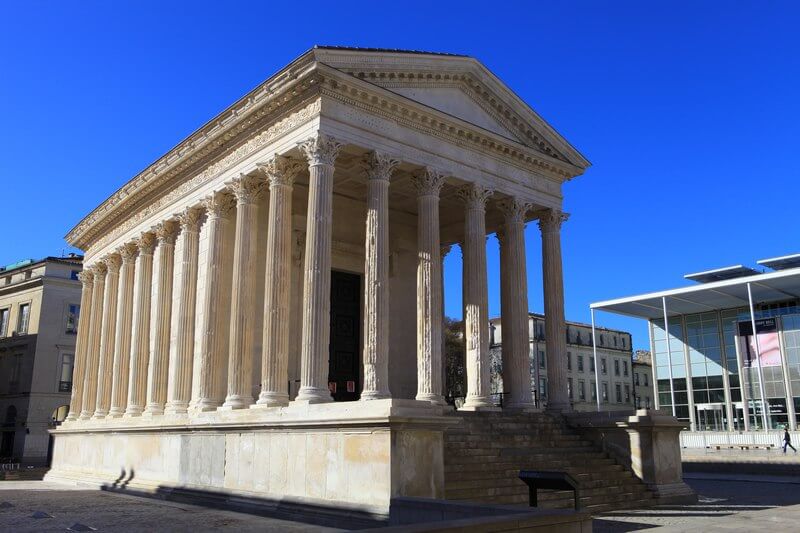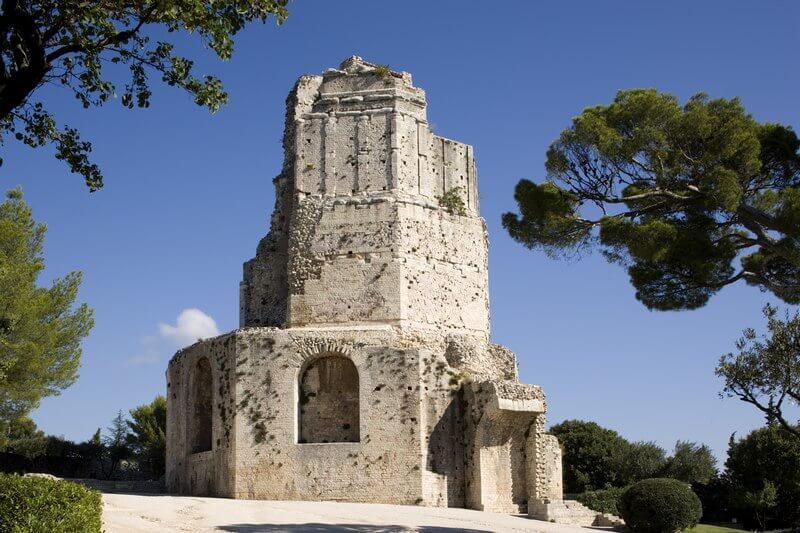 Children under 7 years old : Free
Periods and opening hours
2020
The Arena is open every day (except ferias and shows)
January, February, November and December: 9.30 am-5 pm
March and October: 9 am – 6 pm
April, May and September: 9 am-6.30 pm
June: 9 am – 7 pm
July and August: 9 am – 8 pm
Last entry with audioguide: 1h before closing
Last entry without audioguide: 30 minutes before closing.
Click here to know the shows and events scheduled at the Arena (days closed to visits)
About
Thanks to the free audioguide, discover the best–preserved roman amphitheatre in the world. The Amphitheatre of Nîmes is a perfect illustration of the degree of perfection attained by Roman engineers in designing and constructing this type of extremely complex building.
It demonstrates perfect symmetry: oval-shaped, it measures 133 metres long and 101 metres wide, with an arena of 68 by 38 metres. 21 metres high, its exterior façade comprises two floors of 60 superimposed arches and an attic, separated by a cornice.
At the top, pre-drilled stones were positioned to overhang so that long poles could be hung over the arena. A huge canvas canopy was then attached to these poles, thereby providing protection for the spectators against the sun.
Originally, all the arcades on the ground floor were open to act as entrances or exits.
There are certainly bigger Roman amphitheatres, but this one is the best preserved of all of them. In Roman times, the monument could hold 24,000 spectators spread over 34 rows of terraces divided into four separate areas or maeniana. Each was accessed via a gallery and hundred of stairwells and passages called vomitories.
This clever arrangement meant that there was no risk of bottlenecks when the spectators flooded in.
The great shows in 2020
1, 2, 3 of May: "The Great Roman Games", historical re-enactment with more than 500 reenactors.
6, 7, 10, 11 of August: "Les Nuits de Nemaus", a live historic show, with music and lights.
Prices
2020
Entrances to the Arena
Full price: 10 €
Reduced price: 8 €
Pass Nîmes Roman Arena + Square House + Tour Magne (valid for 3 days):
Full price: 13 €
Reduced price *: 11 €
Family Offer (2 adults + 2 children): 40 €
Combined ticket: The Roman Pass (valid for 1 month): Arena, Maison Carrée, Tour Magne + Museum and Antique Theater of Orange:
Full price: 18,5 €
Reduced price *: 14 €
Family price: 57 €
Pass Sites d'exception: 14 € instead of 18 € 50
* Children aged 7 to 17, students, job seekers, holders of the Education Pass benefit from the reduced rate (upon presentation of proof).
Children under 7, invalidity card holders and journalists enter free of charge (upon presentation of proof).